Image Courtesy Ford Africa
The Ford Explorer will be updated for 2023 including a new trim level which represents the top of the range. Keep reading and find out all the details of the Ford Explorer 2022. If you are looking for a Ford brand SUV, this will surely be the one you wanted, since it combines technology, power, modernism, and many other features. Before the end of the year you can buy this 2022 model.
Ford Explorer 2022 Engines
The 2022 Ford Explorer includes a hybrid mechanics with a 3.0 engine that delivers 457 horsepower. It has four-wheel drive and is associated with a 10-speed automatic transmission. It has a 13.6 kWh capacity battery, the large SUV can travel a distance of 42 kilometers in 100% electric mode, which allows it to obtain the DGT ECO label.
Ford Explorer 2022 Equipment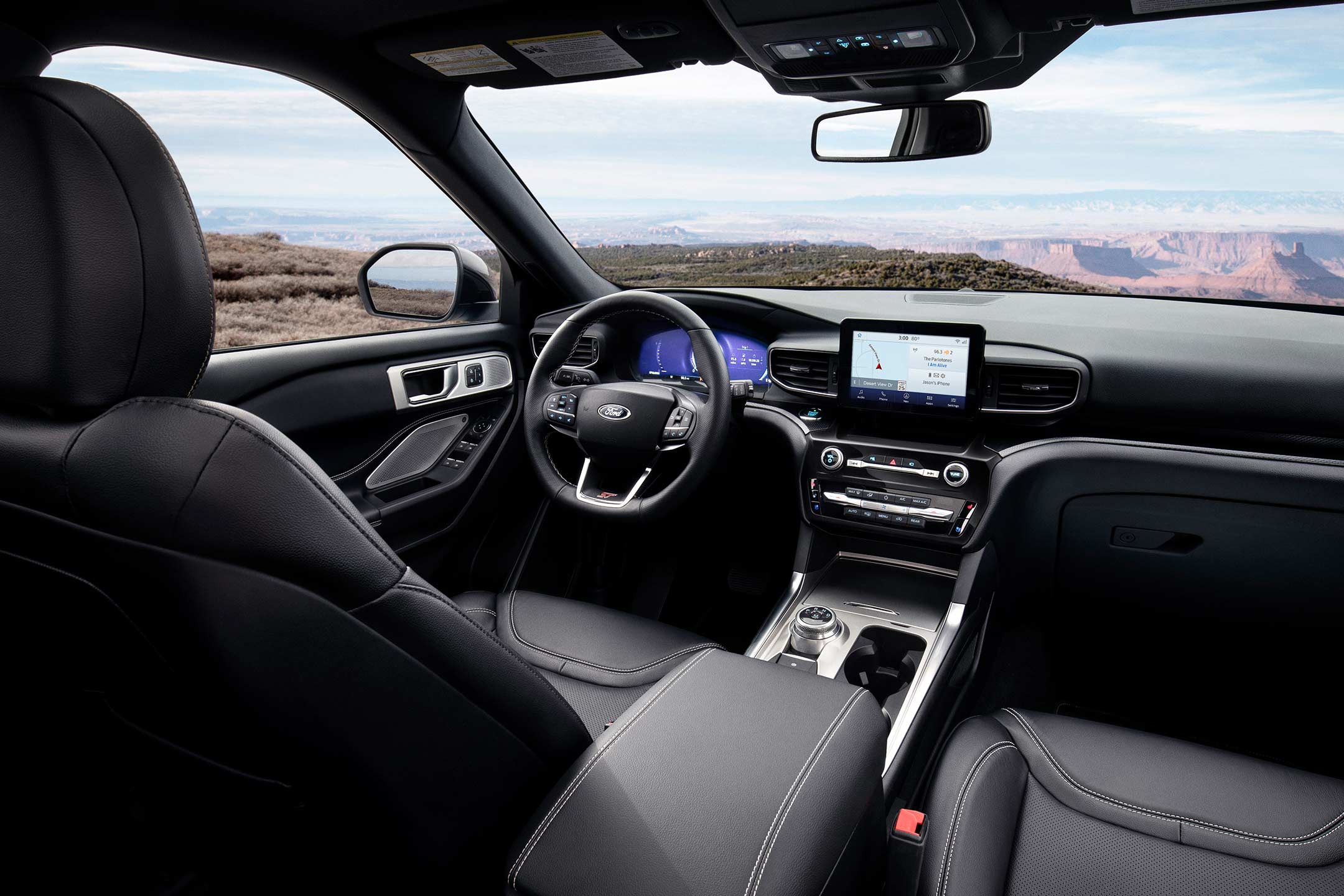 Image Courtesy Ford Africa
The 2022 Ford Explorer is available in two different finishes: ST-Line and Platinum. Includes Apple CarPlay and Android Auto compatibility, Full LED headlights, adaptive cruise control, alert and lane assist, pre-collision warning, traffic sign reader, panoramic sunroof, leather upholstery, blind spot monitor, automatic tailgate and upholstered in leather. The Platinum level has an exterior chrome package, wood inserts, metal roof bars, designer alloy wheels also in 20 inches, exclusive mats with "Brunello" stitching, a specific front grill, among other elements.
Ford Explorer 2022  Prices
In Lesotho you can buy this and other vehicles at a more affordable price. Through the Africar Group website you will be able to interact with different sellers who offer new and used cars. The 2022 Ford Explorer is now available and prices are as follows: USD $82,088 for the ST-Line and USD $83,188 for the top-of-the-line Platinum trim. Remember to access Lesotho to compare the different prices and find other offers and to buy the vehicle that interests you and you will receive the best offers nationwide, without leaving home and you will be able to save. You can also find other top brands like Toyota, Nissan, Suzuki, Hyundai, Dodge, Kia, Volkswagen, and more.
If you want to purchase the newest model of the Ford vehicles or you are looking for the older models, then carsotho.com is the perfect website to check for this vehicle. On this platform, you can find Ford vehicles to purchase at affordable rates. You can also interact with different car vendors based in Lesotho and other regions in Africa by offering your bid on the vehicle.
Do not forget to subscribe to carsotho.com for the latest updates on your favorite vehicle.